Of the things of interest in the church, the most striking must be the collection of World War 1 wooden crosses originally used as grave markers for those who fell in battle. We have ten of them, gathered from the battle sites and sent to families of Melton men when permanent war cemeteries were established. We have preserved them carefully and they are hung in the entrance just inside the West door.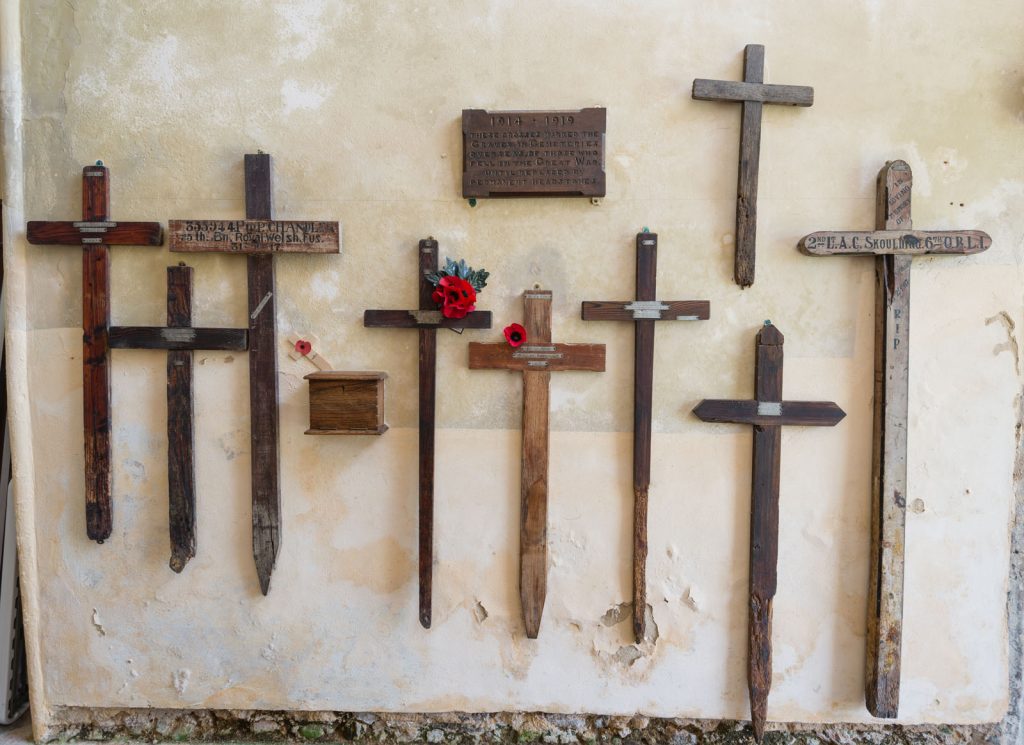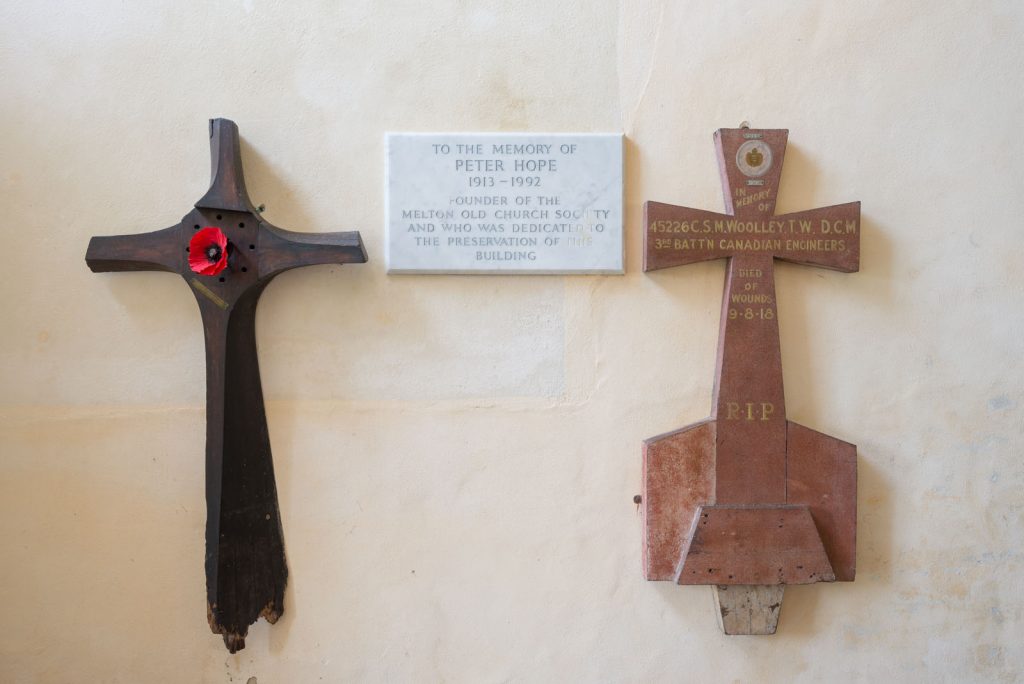 In March 2017, the Melton Old Church Society was awarded £9, 800 from the Heritage Lottery "First World War: Then and now" fund.  Charmian Berry, a member of our committee took photographs to record the story of the work stage by stage.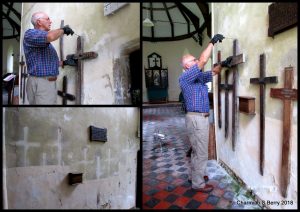 The grave markers were removed and taken from the church to be stored safely.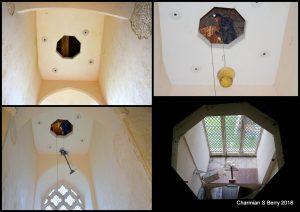 The belfry floor needed strengthening. The floorboards in the belfry have been lifted and the voids cleaned out. Two joists have been strengthened. The floorboards have been relaid and sheet board has been placed over the old boards to protect them. Our bell will ring out alongside other church bells to commemorate the end of WW1 in November 2018.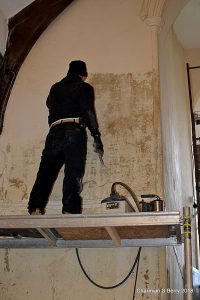 The walls of the tower were very damp.  The emulsion paint was trapping the moisture and did not allow the walls to "breathe".  The paint has been removed.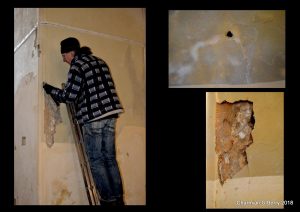 Some of the render was ballooning.  A small hole was created to check what was behind the render before the loose material was removed.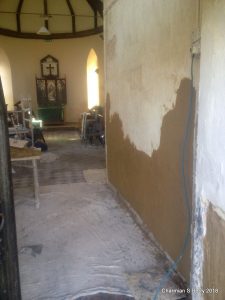 Lime based render was used to mend up the walls and the walls were repainted using distemper.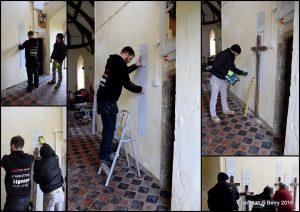 Custom made backing boards were fabricated by Leiston Press.  The boards were designed by local artist, Jen Hall. They are designed to be unobtrusive so that visitors notice the markers rather than the fixings.  The backing boards include information provided by researchers from the Melton WW1 Heritage Group.  The Melton Old Church Society is very grateful for the help and support offered by this group.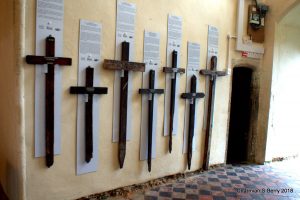 We would like to thank our members, our visitors and the many people who have helped, supported and guided us through this project and, most importantly, National Lottery players.